Nicaraguan Business Insurance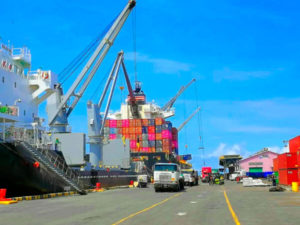 All types of Nicaraguan Business Insurance are available with some of the more common Insurance coverages listed below.
Shipping and Transportation Insurance called Seguro de Transporte de Carga in Nicaragua, this insurance is used to insure imported and/or exported products and merchandise. Two types of policies are available: single trip insurance coverage and multi-trip, written yearly. This insurance can cover transportation via air, sea, and ground from door to door. Example: We cover importers who bring merchandise overland from Mexico to Nicaragua, a free trade zone company that imports machinery from Switzerland via container ship to Costa Rica and then overland to Managua.
Fire Insurance, called Seguros Contra Incendio in Nicaragua is probably the most common type of business insurance coverage. Protects against fires, lightning, explosions, tremors, earthquakes, volcanic eruptions, floods*, high winds, hurricanes, demonstrations, and protests. Nicaraguan insurance companies can offer this coverage for the merchandise within a building, for rented premises, in addition to the structure itself.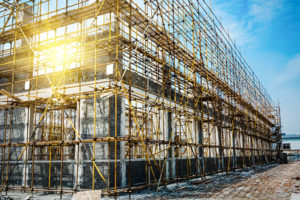 Liability Insurance, called Responsabilidad Civil by the Nicaraguan business insurance companies. There are many types that we have negotiated on behalf of our clients including, General Commercial Liability, Directors and Officers, and Special Hotel Liability.
Nicaraguan liability insurance protects insured against legal judgments rendered by the Nicaraguan judicial system. Nicaraguan Liability coverage may be necessary for some instances, however, take note that it does not afford coverage for lawsuits brought in other jurisdictions (i.e. the United States) for actions that may have occurred in Nicaragua. For those types of coverage, we need to go to the international reinsurance market.
Nicaraguan insurance companies underwrite and issue most of the basic Construction insurance policies for domestic projects on par with coverages used throughout the world. At CSISA, we routinely place the insurance coverage mentioned below for our clients.
Contractors All Risk, (CAR) called Todo Riesgo de Construcción in Nicaragua, offers protection against the risk associated with new construction projects.
Contractor's Equipment Coverage, called Equipo de Contratista in Nicaragua, covers all types of owned or leased equipment used by contractors to move and lift objects and build, erect, and excavate.
Bonds, called Finanzas in Nicaragua, are available, and the most common are completion bonds, bid bonds, retention bonds, hidden defects bonds, and employee fidelity bonds.
CONTACT US
Colonia Los Robles,
De Alke 1c. al oeste 1/2 c al sur.
Edificio #14
Managua, Nicaragua